We are looking forward to celebrating with you our 20 years of running EBC on Wednesday, July 1st.  Reservations are not needed for the  morning 299 and evening 199 (both of which will have special snacks), but if you are coming for the afternoon Open & 499 (with lunch) please make a reservation to help us with our planning.  All games are extra masterpoints.
When all the donations sent directly to the Alzheimer's Association and sent through the ACBL from EBC register we expect our total to be $6000+.  If you missed donating and still want to the link in the Alzheimer's paragraph below is still active. Thank you so much for your generous help and support for this event.
Meagan has planned some workshops for July and August.  Here is the schedule.
Saturday mornings 9:00 – 11:15am
$12 per lesson No partner necessary
July 11     2C and 2NT Openers
July 18     No Workshop
July 25     Stayman Convention and Natural Responses to 1NT and 2NT Openers
Aug 1       Jacoby Transfer Responses to 1NT and 2NT Openers
Aug 8       Takeout Double – Part I: Common Takeout Double
Aug 15     Takeout Double – Part II: The Big Overcall
Also, don't forget the team games and NAP games scheduled for July.  They are on the calendar as well as in boxes to the right on the home page.  We are open July 4th.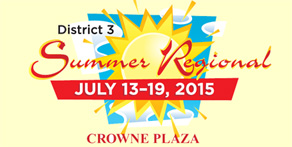 We know also that some of you will be competing in the Regional in Fairfield – best of luck!